The other woman dilemma!
Are you wondering, why you are the lady on the side? Will that ever change? You might be giving yourself lame excuses for getting involved with a married man. But we are not here to judge you for it.
We are instead going to give you a professional and non-biased opinion on such relationships.
You need to ask yourself where this is headed. It is not that men do not leave their wives; it happens all the time. But if he's been giving you lame stories for a long time, evaluate your fighting chances with us.
We have for you some reasons that we think are holding him back from leaving the wifey.
1. He is just too used to the nagging
Indian men are creatures of habit. They get trained by mothers, sisters and then wives. After some time, they get used to leaving the wet towel on the bed, dirty undergarments on the floor and dirty plates on the table.
If you give him the argument that you don't nag, it will fall on deaf ears. He knows women too well.
 2. His priorities are very clear
You might think that you are his best buddy. You guys watch the game together, watch porn, have fun. You think you know him, inside out. But deep inside his heart he won't leave his wife for a fun buddy. He can take her boring candle light dinners and romcoms for few more years.
3. She might be using the kids to blackmail him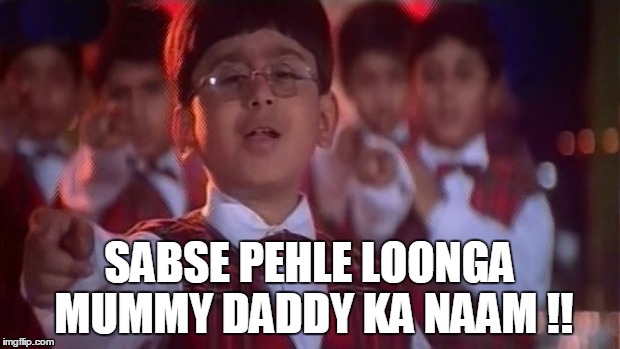 You seriously buy this theory! Then you are just fooling yourself and nobody else. A man is a different person once he becomes a father. If you think that keeping his bed hot will wipe away his memories of holding his child for the first time or the first time they walked, then you are only fooling yourself.
4. He is just not ready to face the guilt later on
It's a fact, women can handle emotional stress way better than men. Being prepared for a situation like divorce or leaving his wife is nothing less than a nightmare for a man.
5. She is the one who has seen the worst of the worst side of him
Men don't cry, for those who haven't seen it. Their better halves have seen it all from aggression to emotion. She is the one who actually knows him in and out. You just don't understand a woman. But to understand a man, you don't need much of an understanding.
6. You are just a miss, but she is both a Mrs and Mistress for him
No matter how hot you are or how rich he is, every typical husband sees a cook-washer-help-nurse et al in his wife. It could be a possibility that he doesn't see you fitting into these jobs for him or his place. To be or not to be at that place is your choice.
7. His extra-marital kick!
Exactly, the extra-marital kick of your love life will be gone once he leaves his wife and settles with you. May be the spark between you two is because, you both sail in the same boat of extra-marital and marriage is just not the right thing for your love life.
8. She's most probably put on 30 kgs for him in the last ten years
He remembers how pretty she looked at the time of the wedding. All those love moments refuse to go from his heart. Men will never admit it but just like women, they too connect sex and emotions when in love. And they can never let go of their first love.