Every girl deserves to be treated as a queen by her man, but nowadays there is a different story. Today, men use, abuse and leave girls. For all those ladies who accept their boyfriend or husband's ill-treatment for the sake of saving the relationship, STOP doing it. Of course, we should not accept such treatment. We deserve to live freely with no limits.  Khurki cautions girls to never date a guy who does these things to you:
Use you only for sex
You are not a sex object. Don't let him use you for his own satisfaction. Also don't let him force or convince you that he won't have sex until you are not entirely ready.
Uninterested in you
Men sometimes show off to get attention from women and act as if they are interested in them. But few of them use girls for their own selfish reasons and once it's done you will not know when they will drop out of your life.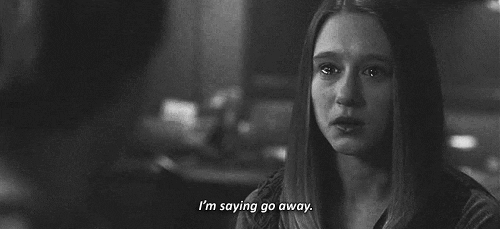 Catcalls you
Don't allow men to harass you for your clothes. Disrespecting women is never okay, it doesn't matter what you are wearing. That's completely your choice.
Cheats on you
When you are with him, you deserve to be the only person in his life. So if you find your guy cheating on you, just walk in the opposite direction.
Asks for your nude pics
You have probably been asked to send nude pictures. It's not something we particularly want to be asked, because for most girls it's creepy. If your bf does this, just leave that classless jerk. You don't need to give them anything that you don't like.
Sexually harasses you
Strong powerful women don't allow sexual harassment. If he is doing this to evoke a reaction from you, he is the biggest creep.
Badmouths his ex
Everyone suffers bad relationship but complaining and bashing your ex means you are not over it. If your partner does this, he might be exaggerating.
Comments on your looks
Don't give your man the privilege to comment on your looks or your body. He should never tell a woman that she's too fat or too skinny.
Orders you around
Stop your partner's put-downs and complaints! You may love your mate but really hate the nagging you get from him.
Physical abuse
Hit him back if he does it to you. Never see a person who doesn't know how to respect women. Life is too short and precious to spend it with a person who hurts you.